If you like Les Délices et Gourmandises' vanilla wafers, also known as elephant ears, you can recreate them at home until your next order from our online store is delivered. Here is the recipe for this pastry, simple, but so tasty inspired from Les Délices et Gourmandises' treats!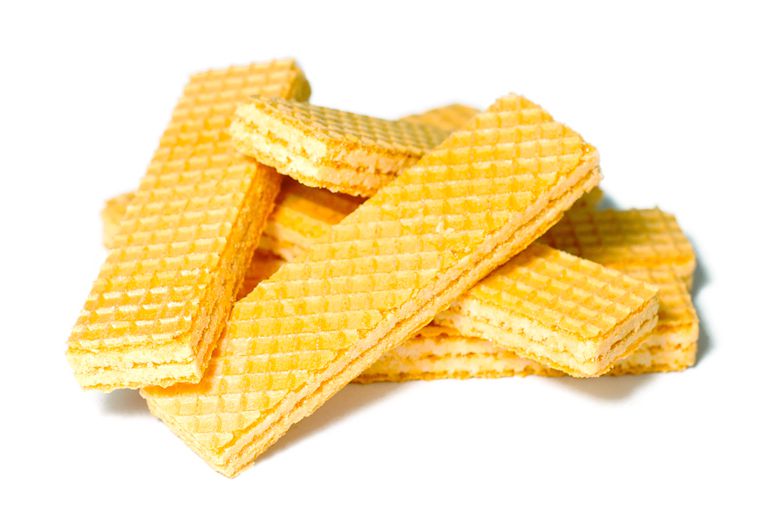 Enjoy vanilla wafers with authentic taste
All the pastries offered by Les Délices et Gourmandises are prepared by the best French confectioners and artisans according to their traditional recipe, and the vanilla wafers are no exception. In addition, they are exclusively made of fresh and wholesome ingredients to delight your taste buds without risk for your health or your weight!
Yield: about 3-1/2 doze, you will need:
- 7 ounces flour
- 3/4 teaspoon aluminum free baking powder
- 1/2 teaspoon kosher salt
- 4 ounces unsalted butter at room temperature
- 3 1/2 ounces vanilla sugar
- 1 large egg
- 4 teaspoons vanilla extract
- 1 tablespoon whole milk
Preparation:
- Heat the oven to 350 degrees F.
- Sift together dry ingredients (flour, baking powder, and salt) in a large bowl and set aside.
- In another bowl, cream butter and vanilla sugar until light and fluffy.
- Beat in egg and incorporate on medium speed for 30 seconds.
- Add the vanilla extract and milk and blend on low speed for 15 seconds.
- Combine the flour mixture to the creamed mixture and mix on low speed just to incorporate.
- Chill the batter in the refrigerator for at least 10 minutes before scooping.
- Bake at 350° for 12-15 minutes or until edges are golden brown.
- Drop teaspoon-sized balls onto parchment paper-lined pans (ungreased).
- Bake, 2 pans at a time, rotating the pans halfway through the baking, until golden brown, about 15 to 20 minutes.
- Remove the pans to wire racks and wait until the cookies are completely cool before removing them from the pan.
These vanilla wafers are chewy and irresistible and will treat both young and old for breakfast or with after dinner espresso, coffee, and tea.