If you are fond of pastries, the coconut macaroons are a must-eat. You won't resist Delices and Gourmandises', all you have to do is order. But from time to time, it can also be good to taste some homemade treats, and that is why we unravel the secrets behind the ultimate coconut macaroons through.
Try this quick and easy-to-make recipe of authentic coconut macaroons
You won't need a long list of ingredients to prepare your coconut macaroons the traditional way, just like Delices and Gourmandises' pastry chef does. For 20 to 22 coconut macaroons, you only need: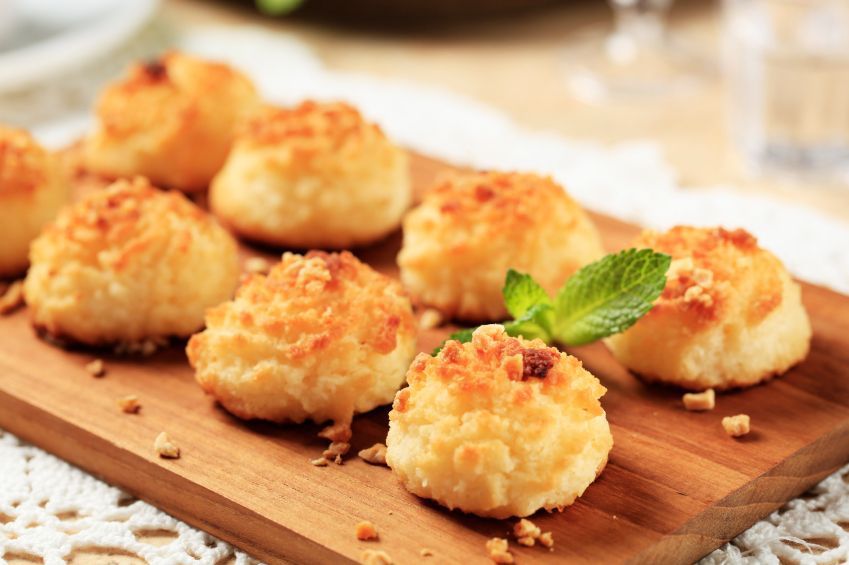 - 14 ounces sweetened shredded coconut
- 14 ounces sweetened condensed milk
- 2 extra-large egg whites at room temperature
- 1 teaspoon pure vanilla extract
- sugar
Instructions:
- Preheat the oven to 325 degrees F.
- Mix your condensed milk, sugar, and vanilla in a large bowl. Beat with a mixer, it will give you moist macaroons.
- Add the coconut and make sure the mixture seems wet. If it seems dry, add 1 more egg white.
- Whip the egg whites until they make medium-firm peaks. The, carefully fold the egg whites into the coconut mixture.
- Take 2 teaspoons of the mixture per macaroon or use a 1 ¾ or 2-inch diameter ice cream scoop and place it on the baking sheet.
- Cook your macaroons until they turn golden brown. Be careful, overbaking will make them dry out.
Tips for tasting these exquisite coconut macaroons
These melt-in-your-mouth coconut flavor macaroons are oven baked to golden perfection! Easy to keep, they can be served up at any time of the day!
On a foggy or rainy day, accompany these irresistible treats with a hot glass of milk. They'll also taste great served with a stirring cup of coffee and tea. Or even more chocolate, for the boldest!
Just make sure to remove them from the fridge half an hour before tasting. To get the perfect flavor, macaroons should not get too cold, so you have to keep them at room temperature.