Are you fond of the caramel and cinnamon flavors of the Belgium traditional caramelized biscuits from Délices and Gourmandises? To allow you prepare the same at home, so that you could savor its crisp texture at any time, here is its recipe. It is quick and easy to make. Your biscuits will be ready in 25 to 30 minutes: you just need 15 minutes for the preparation and 10 to 15 minutes for the cooking.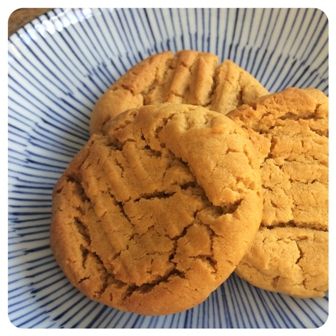 The ingredients that you need:
100g plain flour
50g soft brown muscovado sugar
½ tsp baking powder
1 tsp cinnamon
½ tsp freshly grated nutmeg
½ tsp ground ginger
2 tbsp candied peel, finely chopped
½ tsp salt
75g butter
1 tbsp whole milk
flaked almonds, to garnish (optional)
How to prepare your Belgium traditional caramelized biscuits
First of all, preheat the oven to 180°C (350°F or Gas 4), and put some greaseproof paper on the baking tray.
Then, in a bowl, mix together the flour, muscavado sugar and baking powder. Add the cinnamon, nutmeg, ground ginger, candied peel, salt, butter, and milk; stir until well combined and brought as a dough. If needed, use your hands.
After that, onto a lightly floured work surface, knead the dough; roll it out to 0,5cm thick. Shape out biscuits using a cookie cutter and garnish their tops with flaked almonds if using.
Place the biscuits onto prepared baking tray taking care to allow enough of room for them to spread.
Finally, bake for 10 to 15 minutes or until golden-brown. Transfer biscuits to a wire rack to cool.
Tasting advices
It is better to serve these Belgium traditional biscuits freshly made. Its distinctive cinnamon flavor will be perfect accompanied by a cup of coffee. Also, you may dip them in dark chocolate; Gourmets will melt for these delicious traditional caramelized biscuits. For sure, both adults and kids will love them!
You may also save them to serve later for the breakfast or in prevision of visits of your relations. To keep your Belgium biscuits fresh and tasty, store them in a sealed box, at room temperature.