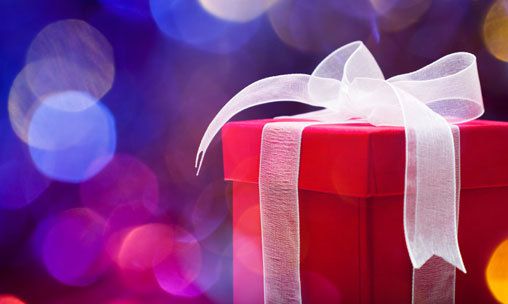 Germaine, Paul and Jules are regular customers of the site for a few years. They have been rewarded by Delices and Gourmandises, a store specialized in selling candies and pastries on line, for their loyalty. They each won a computer when participating in the sweepstake the boutique organized. Now, they can enjoy new technologies and Internet, and have a new tool for ordering their candies.
Gifts from Delices and Gourmandises which are really useful for senior citizen
Paul said that this computer made him want to learn more about computing and informatics. Now, he can directly see the products on the online catalog of the site, and also see all special offers and new products of Delices and Gourmandises. He then thinks that this computer will help him much in his everyday life.
Jules said that since he won this computer and had it home, he spent more time on the internet on which he found many interesting informative sites. He spends less time in front of his TV screen. Furthermore, he thinks that getting informed, and learning new things from internet in the garden, within his flowers, is more fun. And he never get out to the garden without a plate of candies and little pastries from Delices and Gourmandises.
Germaine is really enchanted to find all the possibilities offered by her computer. What is most interesting for her is the fact that she can discuss by videoconference with her children and grandchildren that are living in other cities all over the country. Moreover, she can stay connected on the site to see the special offers of the boutique.
More than € 300 000 prizes distributed by Delices and Gourmandises each year
Like these 3 seniors, many customers of Delices and Gourmandises have also received gifts from the site as a reward for their loyalty. For now several years, this specialized boutique has distributed several hundreds of thousands of euros for gifts, for the biggest happiness of its fans. Within the prizes, there were computers, LCD flat screen TV and home cinemas, mobile phone and tablet computers. The luckiest among the winners have received gift vouchers which amount goes from € 7500 and € 15 500.