Delices and Gourmandises: Murielle, what does Delices and Gourmandises mean for you?
Murielle: This candy boutique helped me to find the unforgettable tastes of the sweets and the pastries I used to eat when i was just a child. Thanks to Delices and Gourmandises, I'm not forced to go out and search in several shop to find those delicious palets Bretons or the boudoirs des Pyrénées. Furthermore, the site makes my life simpler. In fact, it is very practical for having something to serve to the guests when my friends and family come to see me. I can satisfy everyone with fruits cakes, almond nougats, bitter oranges or chocolates, etc.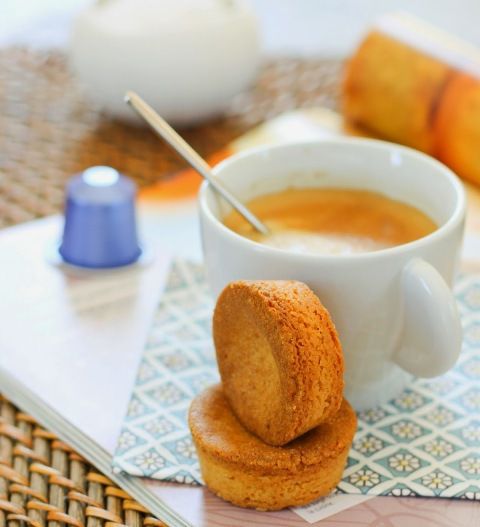 DG: Tell us about your favorite product from the site.
Murielle: Without hesitation, I will tell you the palets Bretons. Made with delicious butter according to the traditional recipe, those delicious and crispy golden biscuits are a real delight for tea time. Served with caramel and slightly salted butter or clementine tea, these biscuits from Delices and Gourmandises are just irresistible. I also sometimes eat them for breakfast accompanied by a cup of coffee.
DG: You won a laptop from the Delices and Gourmandises quiz, what can you tell us about that?
Murielle: At the declaration of the results, I could not believe I won something. I fact, I have never won anything at quizzes or lotteries. I so needed a few minutes to realize it was not a dream or a joke. This laptop made my life simpler as I can now order on Delices and Gourmandises on line. Moreover, I learn to use the online discussion and how to make video calls so can now talk to my children who live abroad by internet.
DG: A last phrase for concluding?
Murielle: A huge thanks to the Delices and Gourmandises team for this beautiful gift, and for the delicious cakes, pastries and candies sold on the site. These products are not only tasty; they are also well flavored and convenient for all occasions and for the entire family.