Old variety from Provence in southern France, Cinsault has large clusters with very juicy berries eaten which are consumed fresh. It provides flexibility in some wines Delices & Gourmandises cellar.
Fruity wines with Cinsault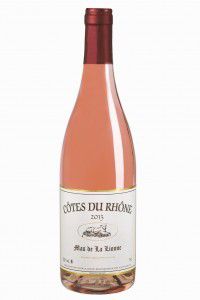 French black grape with white juice, Cinsault rapidly came out from Provencal homelands to reach the Rhone Valley and the Languedoc-Roussillon. It is also cultivated in Algeria because it needs sun, is drought resistant and allows high yields.
It is a Period II variety that matures three weeks after Chasselas grapes, the benchmark variety. Quite sensitive to disease, Cinsault grape variety must be reserved for poor and dry lands where it gives a good and regular harvest. In fertile soil, its production is abundant, but then gives grapes of lower quality.
It was once grown with Grenache and their blending gave a fruity wine with finesse, as a Delices & Gourmandises rosé. Cinsault grape is also used to produce AOC wines, such as the Côtes du Rhône or the Châteauneuf du Pape... When blended, it gives highly appreciated rosé such as Tavel. Generally low in acid, these wines are easy to drink and low in alcohol. They develop aromas of red fruits such as raspberry or dried fruits.
Délices & Gourmandises selected two wines blended with Cinsault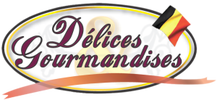 Delices & Gourmandises decision to offer a red Côtes du Rhône integrating Cinsault grape is logical, since it is its adoptive region: Lascamp Estate is a reference with its beautiful purple color and its intense flavors. Similarly, our favorite cellar had to introduce a rosé wine made from Cinsault and Grenache: the Tiberius Rosé is a wine from the Pays d'Oc, in the Languedoc-Roussillon region, is festive and light, very pleasant to drink.