As a true connoisseur of fine wines, Délices & Gourmandises has to talk about the Gamay grape variety that flourishes in the Beaujolais area.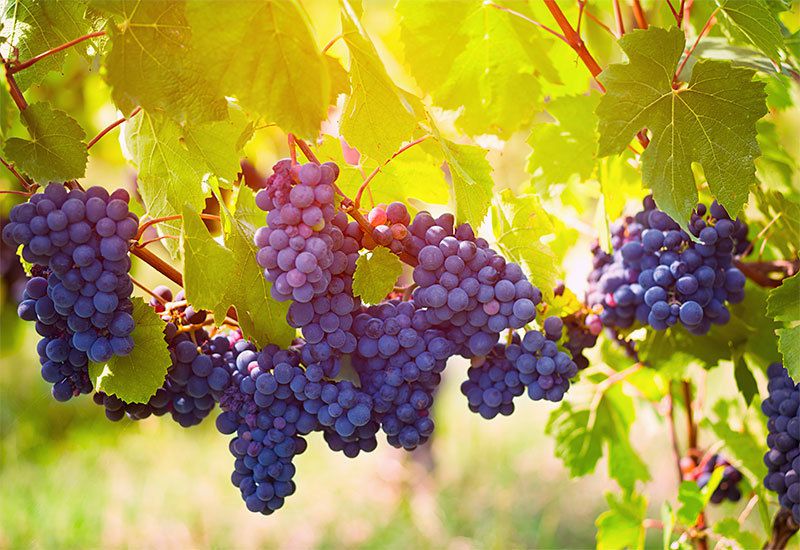 Gamay is one of Délices & Gourmandises wine table
Being one of the Burgundian varietal since the fourteenth century, the Gamay grape variety was restricted to the Beaujolais by the Duke of Burgundy who feared competition with the Pinot Noir, also from Burgundy. Since then, the Gamay grape can bringing out the best in itself, greatly enjoying the granitic and siliceous soils between Mâcon and Lyon.
Gamay prefers continental climates because in hot climates it matures early. It appreciates cool nights during ripening. This grape is unfortunately sensitive to all diseases.
Gamay is grown on 30,000 ha in France, of which 22 000 ha in the Beaujolais. Its fame is such that it is common to say that in Lyon flow three rivers: the Rhone, the Saone and the Beaujolais.
The reason why Délices & Gourmandises had to talk about this vine
This black chasselas grape with white juice and juicy berries is very productive. To emphasize quality over quantity, it needs to be limited. Gamay produces warm, fruity and refreshing wines. They can be enjoyed young and are popular during summer as red wine "en primeur". On some soils, as in the Beaujolais crus, it will age with a potential of five to ten years.
Délices & Gourmandises catalog, a wealth of good wines
To all the lovers of wine from the Rhône Valley, Délices & Gourmandises offers in its selection the Marquis Arlandes, a AOP Côtes du Rhône wine full of character, gold medalist in the competition of young farmers, or the Castle Espeyran, another sun-drenched AOP Côtes du Rhône.