This is a recipe you could easily prepare at home. If you want you can also try the chocolate filled Zabaione by Delices and Gourmandises.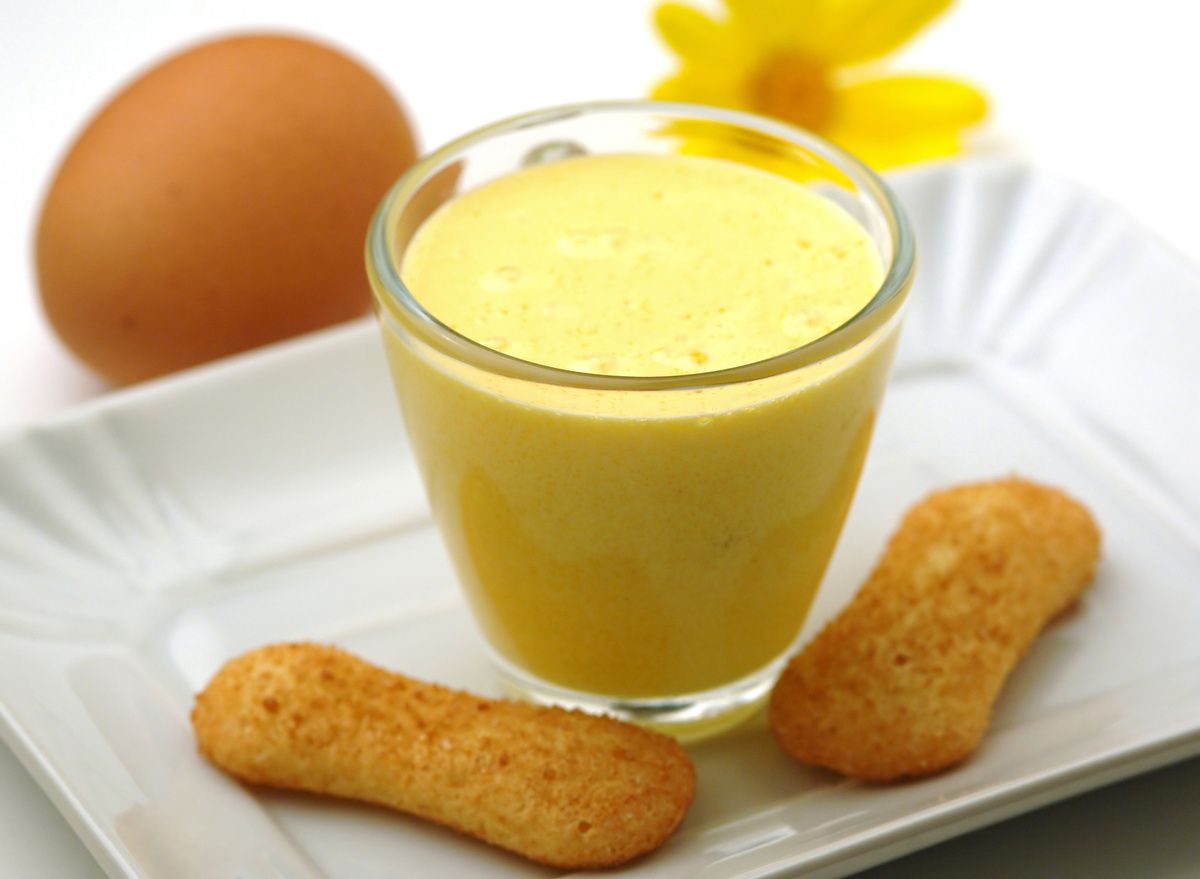 What is a Zabaione exactly?
Delices and Gourmandises has a variety of products that uses Zabaione. It is a special kind of custard widely used in French gastronomy. Popular culture claims that Zabaione comes either from Italy or the Savoie region. Soldiers might have brought it from Italy to France in the XIX century. Another hypothesis claims that it had been served to Catherine de Medicis and her court in XVI century.
Zabaione is made with egg yolks and sugar but some people like to add wine or other spirits. When you prepare this recipe, you have to put and whip the egg yolks in a pan on a medium heat. Then, you gradually add the wine or the spirit until you get a sparkling mixture. A Zabaione could be salted or sweet depending on the kind of preparation you want to pair it with.
Salted or sweety Zabaione?
A sweety Zabaione is usually prepared with sweet wine. Chocolate filled Zabaione is Delices and Gourmandises' favorite but you can also goes perfectly with fruits, pies, and other sweet desserts. Some liquors such as Vov and Zabov also use Zabaione to obtain additional flavors.
A salted Zabaione is made with either white wine or champagne. It perfeclty complements seafood. Also, for your own interest, eggnogs are like Zabaiones. The difference is that they are made with milk, cream, spices, and liquors.
Finally, salted or sweet, a zabaione must be served warm or chilled depending on what you are pairing it with. If you have difficulties finding wines to prepare your own Zabaione with, you can always browse through Delices and Gourmandises' catalog.