Thank you to the Delices & Gourmandises' confectionary catalogue for yet another successful birthday season. Every year, with the grandchildren's birthdays coinciding with our Women's group yearly picnic and other such social events, I find myself constantly returning to the Delices & Gourmandises catalogue to see what new treats, and my old favorites, I can have sent to the house. And year after year they don't disappoint. This delivery service of delicious candies, baked goods, and even meals (yes, they have a savory catalogue as well as a sweet one!) never fails to meet my expectations: delicious products, timely service, and easy processing. How can I go wrong here?
Delices & Gourmandises Jam and Marshmallow wrapped in chocolate!!!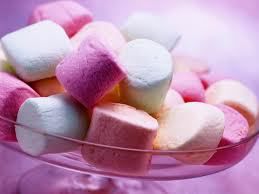 Just one word: divine. The tea cakes are divine! By far my favorites, I have ordered them at least 4 different times. Marshmallow, jam, and biscuit, all enrobed in chocolate. Like I said before, divine! I can't stay away from them. My Paul's favorite is the cherries in brandy and I always make sure to add a case of those to each order or else, when the box comes and he goes ruffling through looking for his treats and they are not there, I get quite the load of grief when I pull out my tea cakes. No matter how I argue it, he skulks about the house for at least a few hours and begrudgingly glances at my tea cakes on the shelf. Needless to say, those cherries floating in brandy and wrapped in chocolate are a constant presence on my order form!
Easy to find whatever you're looking for
Beyond our household favorites, the Delices & Gourmandises catalog has such a variety that you can find anything you are looking for. Candy for birthdays, gift tins filled with butter cookies, or loaf cakes, they have it all. I personally like to keep a few extra loaf cakes around the house during the holidays for the last minute hostess gift or an easy option for a social gathering. Who wants to fuss in the kitchen over what to make for a church gathering or holiday party?